Kaart niet beschikbaar
Datum/Tijd
Date(s) - 01/06/2012
09:00
Categorieën Geen Categorieën
Clinical and Research Updates in Myalgic Encephalomyelitis

CONFERENCE DESCRIPTION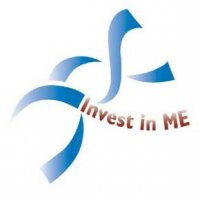 This will be the seventh annual Invest in ME international biomedical conference on myalgic encephalomyelitis (ME/CFS) and will be fully CPD-accredited.
The conference will be held on 1st June 2012 in Westminster, London and builds on the successful biomedical research conferences organised by Invest in ME in previous years.
Invest in ME aim to raise awareness of the neurological illness myalgic encephalomyelitis – an illness which is 5 times more common in the UK than HIV/AIDS – yet which has had comparatively little funding spent on biomedical research.
The Invest in ME International ME/CFS Conference 2012 brings together leading clinicians and researchers in the fields of general medicine, diagnostics, immunology, Central Nervous System (CNS) Inflammation and clinical trials to discuss the central issues and current challenges involved in the diagnosis, treatment and management of patients with myalgic encephalomyelitis.
One of the most important aspects at previous IiME conferences has been the creation or resumption of the unique networking opportunities available with some of the most renowned experts on ME/CFS and related fields in the world.
How can we ensure ME research and patient care benefit from the latest thinking in ME/CFS and related areas of research?
What is the best way forward?
Join our programme of outstanding speakers for insight into these issues and more at IIMEC7 – The Invest in ME 2012 International ME/CFS Conference.
BENEFITS of ATTENDING

Increase your understanding of diagnosis, treatment and management of ME/CFS
Explore current and future biomedical research into ME/CFS
Assess the role of immunological markers in ME/CFS
Learn about ongoing clinical trials using Rituximab to treat ME/CFS patients
Learn about Inflammation in the CNS and its contribution to Neurological Disease
Learn about the function of the immune response in the gut
Share and exchange ideas with the leading practitioners in the field
Start

Presenter

Presentation

from 07.45

Registration

Futures and Biomarkers

08.55

Welcome to the Conference

09:05

Key Note Speech: New directions for ME/CFS Research

09:45

Current Knowledge of Immunological Biomarkers

10.25

Refreshment Break

Clinical Diagnosis and Knowledgesharing

10:45

New Paradigms and Collaboration in the Diagnosis and Treatment of ME

11:25

Columbia I, II and III Research Projects

12:05

tbc

12:45

Plenary

Questions 

12.55

Lunch

Biological Factors Involved in Chronic Disease and Their Impact on ME Research and Treatments
13:45
An Overview of Neuro-inflammation in Chronic Disease –

14:20

Neuropeptides and their role in chronic disease

14:55

tbc

tbc

15:25

Plenary

Questions 

15.35

Refreshment Break

Clinical Trials

 

 

 

15:55

B-cell Depletion Therapy Using Rituximab in ME/CFS

16:40

tbc

tbc

17:00

Plenary

Dr Ian Gibson – Questions 

17.30

Adjourn
Additional speakers may be announced
Conferentie Sprekers

Dr. Donald Staines
Dr Donald Staines is a public health physician at Gold Coast Population Health Unit. He has worked in health services management and public health practice in Australia and overseas. His interests include collaborative health initiatives with other countries as well as cross-disciplinary initiatives within health. Communicable diseases as well as post infectious fatigue syndromes are his main research interests. A keen supporter of the Griffith University Medical School, he enjoys teaching and other opportunities to promote awareness of public health in the medical curriculum.
Professor Olav Mella
Professor Mella has performed clinical trials to test the benefit of B-cell depletion therapy using Rituximab in ME/CFS patients.
Dr. Olav Mella of Haukeland University Hospital in Bergen, Norway began his investigation of Rituximab's effects on CFS after treating several Hodgkin's Lymphoma patients who had long standing cases of CFS prior to developing cancer.
Professor Mella and Dr Fluge have published a paper "Benefit from B-Lymphocyte Depletion Using the Anti-CD20 Antibody Rituximab in Chronic Fatigue Syndrome. A Double-Blind and Placebo-Controlled Study"
Dr Øystein Fluge

Øystein Fluge received medical degree in 1988 at the University of Bergen, and is a specialist in oncology since 2004. He has worked as a Research Fellow with support from the Norwegian Cancer Society and is now chief physician at the Cancer Department, Haukeland University Hospital. Doctoral work emanates from the Surgical Institute and Department of Molecular Biology, University of Bergen.
Dr Sonya Marshall-Gradisnik

Dr Sonya Marshall-Gradisnik is one of Australia's foremost researchers in the area of neuroimmunology and has been instrumental in establishing the Public Health and Neuroimmunology Unit (PHANU) at Bond University.
Much of her work relates specifically to autoimmunity in Chronic Fatigue Syndrome sufferers and she is regularly asked to speak to community groups on behalf of Queensland Health and NSW Health. Her research in the area of exercise immunology has also contributed to the body of knowledge relating to the effect of doping in sport and she serves as Sports Medicine Australia's national spokesperson in this area.
The vital research conducted by Professor Marshall has attracted more than $1 million in grant funding and she has produced 21 peer-reviewed papers, five book chapters and one provisional patent. In 2008 Dr Marshall was joint leader of the Bond University team responsible for developing the the BioSMART program. The team was awarded a prestigious Australian Teaching and Learning Council Award (formerly known as the Carrick Award) for Outstanding Contribution to Student Learning and for the quality of student learning over a sustained period of time.
Professor Hugh Perry

Professor Perry and his team study Inflammation in the CNS and its contribution to Neurological Disease.
The results of this research may help in the development of therapies to treat acute and chronic neurodegenerative
conditions, which at present are largely untreated.
Inflammation biology in the brain is a complex subject and requires expertise in many different areas.
The CNS Inflammation Group have collaborations with academic laboratories across the University of Southampton, the UK,
as well as with laboratories across Europe.
Dr. Mario Delgado

As a neuroimmunologist, his main research focus has been to understand the bidirectional communication that exists between immune and neuroendocrine systems. A primary objective of the Delgado laboratory is to identify endogenous anti-inflammatory factors, mainly neuropeptides and hormones, that are produced under inflammatory and autoimmune conditions, with the aim of identifying therapeutic agents for immune disorders where tolerance is compromised.
Dr. Daniel Peterson

Daniel L. Peterson, M.D., is an internist in Incline Village, Nevada and recognized medical expert on CFS/ME.
Dr. Peterson is founder of Simmaron Research, and serves on its Scientific Advisory Board. Dr. Peterson has devoted 25 years of his clinical career to diagnosing and caring for patients with CFS/ME and related neuroimmune disorders, and collaborating with researchers to better understand the illness. Dr. Peterson's repository of more than 1,000 patient biological samples and records is a rich resource for research studies. His experience as both a clinician and a research collaborator provides a unique perspective on CFS/ME for developing translational science. In 2011, Dr. Peterson was appointed Adjunct Professor on the faculty of Health Sciences and Medicine at Bond University in Queensland, Australia.
Dr. Andreas Kogelnik
Dr Andreas Kogelnik is the Founding Director of the Open Medicine Institute, a collaborative, community-based translational research institute dedicated to personalized medicine with a human touch while using the latest advances in medicine, informatics, genomics, and biotechnology.
The Institute works closely with the Open Medicine Clinic and other clinics to conduct research and apply new knowledge back into clinical practice.
Dr. Kogelnik received his M.D. from Emory University School of Medicine in Atlanta and his Ph.D. in bioengineering/bioinformatics from the Georgia Institute of Technology. Subsequently, he completed is residency in Internal Medicine and a Fellowship in Infectious Diseases at Stanford University and its affiliated hospitals.
Following his clinical training, he remained at Stanford with NIH funding to engage in post-doctoral research in microbiology, immunology and bioinformatics with Dr. Ellen Jo Baron and Dr. Stanley Falkow, where he explored host-response profiles in severely ill patients.
Together with Dr. José Montoya, he was instrumental in the conception, design, and execution of the EVOLVE study – a placebo-controlled, double-blind study of a subset of chronic fatigue syndrome patients with evidence of viral infection.
Dr. Kogelnik worked with Dr. Atul Butte in translational informatics to determine patterns that indicated a high risk for adverse events in paediatric patients at Lucille Packard Children's Hospital.
He is the Medical Director of the Open Medicine Clinic – a community-based research clinic focussed on chronic infectious diseases, neuroimmune disease, and immunology.  Dr. Kogelnik has published numerous scientific papers and book chapters, is an Editor of Computers in Medicine and Biology, and is a Consulting Assistant Professor at Stanford University. 
With the Open Medicine Institute, he has led the formation of CFS and Lyme Registries and Biobanks as well as creating an infrastructure for providers to collect better data and implement clinical trials across a network of sites.
Prof. James Baraniuk

James N. Baraniuk was born in Alberta, Canada. He earned his honours degree in chemistry and microbiology, medical degree, and unique bachelor's degree in medicine (cardiology) at the University of Manitoba, Winnipeg, Canada. Thereafter, he moved to Akron, OH, USA, for his internship and internal medicine residency at St Thomas Hospital.
After another year of internal medicine residency at Duke University Medical Center, Durham, NC, he trained with Dr C.E. Buckley, III, in allergy and clinical immunology. He moved to the laboratory of Dr Michael Kaliner at the National Institute of Allergy and Infectious Diseases, Bethesda, MD, and there began his long-standing collaboration with Dr Kimihiro Ohkubo. After 2 years studying neuropeptides, he joined Dr Peter Barnes' laboratory at the National Heart and Lung Institute, Brompton Hospital, London, UK. Dr Baraniuk returned to Washington, DC, and Georgetown University, where he is currently Associate Professor with Tenure in the Department of Medicine.
Dr. Ian Gibson

Dr Ian Gibson, former Labour MP for Norwich North, worked at UEA for 32 years, became dean of the school of biological sciences in 1991 and was head of a cancer research team and set up the Francesca Gunn Leukaemia Laboratory at UEA.
In 2011 Dr Gibson received an honorary doctorate of civil law from UEA.
Conferentie Registratie
CONFERENCE REGISTRATION

Registration will begin from 07.50 on 1st June 2012.
Arrival, mid-morning and afternoon refreshments, and a hot lunch will be included in the conference price.
A small quiet room adjacent to the lecture theatre will be available for some who may wish to rest.
The refreshment areas are available as rest areas during the conference presentations. During lunch and breaks the lecture theatre should also provide a quiet area to sit and relax.
Please note this conference is a TICKET-ONLY event – tickets must be purchased prior to the event.
Our conference registration page is open – click here.
Click on image to download the Conference Flyer (514k)

Click on image to download the Conference Poster (277k)

Click on image to download the Conference Registration Form (226k)
Tarieven

CPD Accreditatie van de Royal Colleges werd aangevraagd en we hopen de maximum credits te verkrijgen voor de conferentie, net als vorige jaren.
Gereduceerd tarief – sponsor een medic: IiME biedt opnieuw een gereduceerd tarief aan voor medisch personeel die deelneemt in verband met een lokale ME Support Groep. IiME verwelkomt alle professionals die werken met of interesse hebben in ME/CVS.
 

Payment Methods
Online Payment by Credit Card

(register and pay by credit card online) 

Download a Registration Form          (Send a cheque via post with a completed registration form)
Professionals  

For Professional Healthcare staff and others           (click on the symbol to the right)

 

£125

£125

Sponsor a GP rate

For GPs and healthcare staff registered via a local ME/CFS Support Group

(click on the symbol to the right)

£100
£100

Charity rate

For charities and non-profit registered ME support groups

(click on the symbol to the right)

£85
£85

Concessionary patient rate

For people with ME and/or their accompanying or immediate carers (Note: the number of concessionary tickets are limited)

(click on the symbol to the right)

£50
£50

Concessionary Student rate

For registered full-time students (Note: the number of student tickets are limited)

(click on the symbol to the right)

£50
£50

 
Disabled Access

Disabled access is available but wheelchair places may be limited by the venue owners and need to be reserved beforehand. IiME cannot guarantee that a wheelchair place will be available and applications are treated on a first-come-first-serve basis. Please see the venue page by clicking the VENUE button on the left of this page.