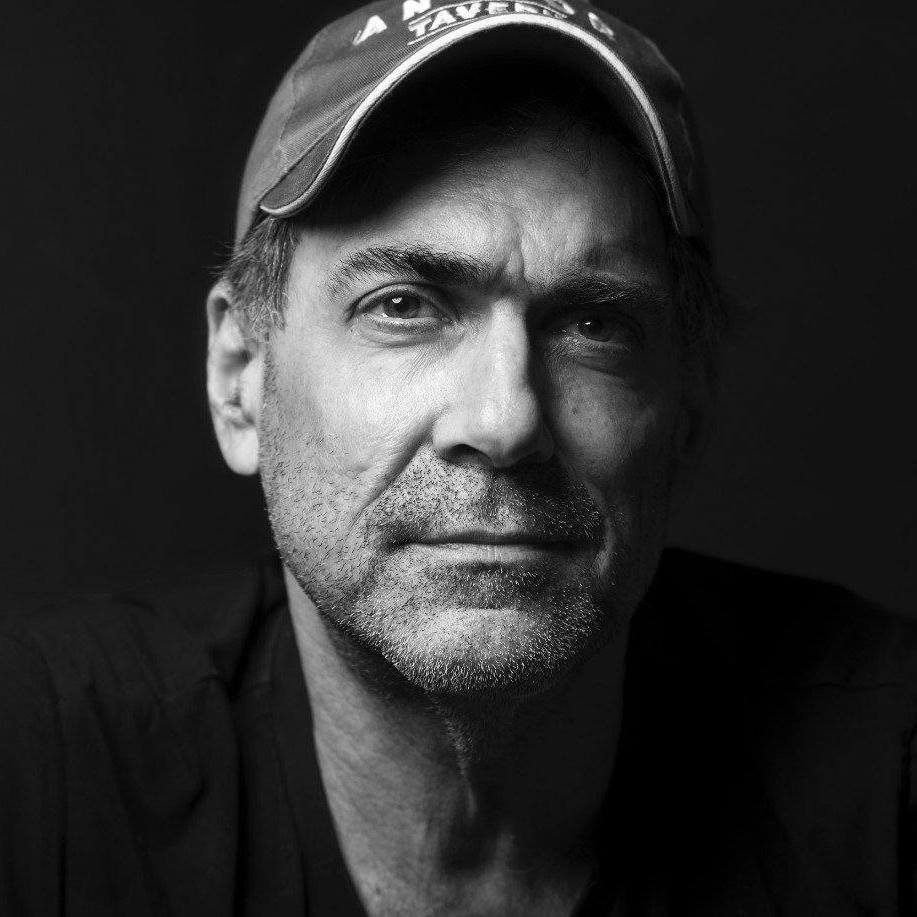 David Tuller, DrPH, Virology Blog, 8 januari 2020
De Deense ME-Vereniging heeft volgende open brief gestuurd en gepost aan "Deense politici voor Volksgezondheid", met een zeer indrukwekkende lijst aan internationale handtekeningen. Het lijkt belangrijk dat deze brief goed verspreid wordt. (Let erop dat voetnoten 4 en 5 gelinkt zijn aan twee van de handtekeningen, zoals in de originele brief).
**********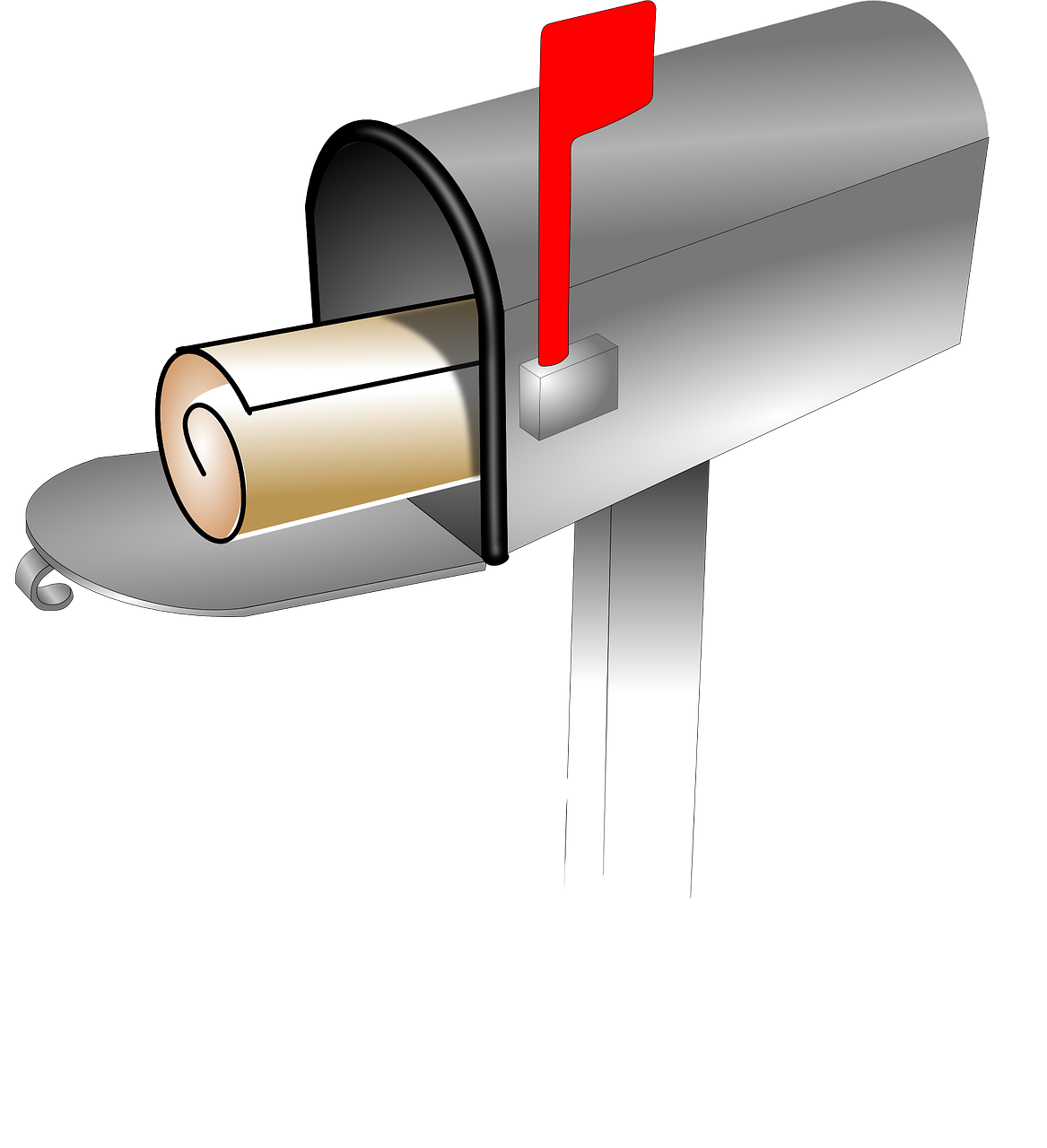 Open brief aan de Deense politici voor Volksgezondheid

Op 14 maart 2019 heeft een verenigd Deens Parlement gestemd om de diagnostische classificatie van de Wereldgezondheidsorganisatie voor Myalgische Encefalomyelitis (ME – G93.3) als biologische ziekte te erkennen en om ME te onderscheiden van functionele stoornissen.
Het voorstel is in overeenstemming met de huidige internationale wetenschappelijke kennis over ME.
Gebaseerd op de analyse van meer dan 9000 gepeerreviewde studies hebben het Institute of Medicine [1], de Centers for Disease Control (CDC), de National Institutes of Health (NIH), en het adviesrapport van de Nederlandse Gezondheidsraad [2] geconcludeerd dat ME een ernstige, chronische, biologische multisysteemziekte is, die de activiteiten en levenskwaliteit van patiënten aanzienlijk afremt.
ME is een complexe en fysieke aandoening waar momenteel geen behandeling voor bestaat. Het is geen psychologische of psychosomatische ziekte. Er is sterk wetenschappelijk bewijs voor neurologische/anatomische disfunctie, immunologische en ontstekingspathologieën, microbioomverstoring, metabolische/mitochondriale en cardiologische abnormaliteiten (en meer) in patiënten.
Er is dringend behoefte, gebaseerd op dit wetenschappelijk bewijs, aan een ander verhaal rond ME, om te voorkomen dat patiënten verkeerd worden gediagnostiseerd of verder worden gestigmatiseerd, vanwege het (foutief) gelijkstellen van de ziekte aan (chronische of onverklaarbare) vermoeidheid, deconditionering of psychosomatische classificaties, zoals functioneringsstoornissen, somatisch onverklaarde lichamelijke klachten, somatoforme aandoeningen, somatische symptoomstoornissen, een functioneel somatisch syndroom, neurasthenie, of een lichamelijk stresssyndroom.
Patiënten hebben jarenlang behandelingen voorgeschreven gekregen als Cognitieve Gedragstherapie (CGT) en Graduele Oefentherapie (GET), gebaseerd op het idee dat ze lijden aan "verkeerde ziekte-ideeën", bewegingsangst of deconditionering. Deze "deconditioneringshypothese", alsook de "psychosomatische hypothese" over ME, zijn niet ondersteund door biomedisch onderzoek.
De behandelingen gebaseerd op deze hypotheses (CGT/GET) hebben de afgelopen twee decennia niet geleid tot onweerlegbaar bewijs, zoals ook geconstateerd is in de systematische literatuurreview van het Amerikaanse Agency for Healtcare Research and Quality, en in de heranalyse van de grootste studie ooit over CGT/GET (PACE-studie) [3].
De CDC hebben recentelijk hun aanbevelingen voor CGT en GET van hun website verwijderd.
Bovendien, en van uiterst belang, geven patiënten al langer dan 20 jaar aan dat ze achteruit gingen als ze het advies van hun dokters opvolgden om geleidelijk hun activiteitenniveau te verhogen, gebaseerd op het GET-protocol.
Postexertionele malaise (PEM), een verergering van symptomen na minimale fysieke of mentale inspanning, is het kenmerkendste symptoom van de ziekte. GET verergert PEM en kan mogelijk langdurige schade aanrichten bij patiënten met ME.
Er is internationale overeenstemming dat het bekostigen van biomedisch onderzoek over ME de enige manier is om beter inzicht te vergaren in de fysiologische mechanismen van deze invaliderende ziekte, zodat we betere en efficiëntere hulp kunnen aanbieden, gebaseerd op de behoeftes van patiënten en de biomedische aard van de ziekte, alsmede effectieve behandelingen die zo mogelijk leiden tot genezing. Het ontwikkelen van biomarkers is ook van belang voor een accurate diagnose.
Meer financiering van biomedisch onderzoek over ME is daarom dringend nodig.
Wij verzoeken de Deense Overheid om sterk te overwegen om langetermijninvesteringen te doen in biomedisch ME-onderzoek. Het is een absolute prioriteit en de enige manier om de nodige vooruitgang te boeken, zodat de "verborgen gezondheidscrisis" (zoals de CDC het noemen) kan worden gestopt.
We zijn zeer bereid om u van verdere inzichten te voorzien, gebaseerd op onze expertise, mocht dat nodig zijn.
Deze brief is ook gestuurd naar de Minister van Hoger Onderwijs en Wetenschap, en naar de Deense Gezondheidsautoriteit.
Hoogachtend,
DENEMARKEN
Kim Varming

Ledende overlæge

Klinisk Immunologisk Afdeling

Aalborg Universitetshospital
Rikke Katrine Jentoft Olsen, MSc, PhD

Associated Professor

Research Unit for Molecular Medicine

Department for Clinical Medicine

Aarhus University
Henrik Nielsen, MD, DMSC

Specialist i intern medicin og reumatology

Medlem af Radikale Venstres bestyrelse i Gentofte og Region Hovedstaden

MC Members of CA15111 – Member of European Network on Myalgic Encephalomyelitis/Chronic Fatigue Syndrome (EUROMENE)
Jesper Mehlsen

Speciallæge

Klinik Mehlsen,

Peter Bangs Vej 7A, 2000 Frederikesberg

Seniorforsker

Enhed for Kirurgisk Patofysiologi

Juliane Marie Center

Rigshospitalet
Ana C. Gonzalez Ebsen PhD Student

Molekylær Medicinsk Forskningsenhed (MMF)

Aarhus University, Denmark
Ole Næsh Hendriksen

Speciallæge, dr.med.

Klinik Mehlsen

Peter Bangs Vej 7A

2000 Frederiksberg
Paula Fernandez Guerra, PhD, MSc

Biomedical researcher

Research Unit for Molecular Medicine

Aarhus University Hospital

Denmark
ZWEDEN
Jonas Bergquist

Professor Uppsala University

MC Members of CA15111 – European Network on Myalgic Encephalomyelitis/Chronic Fatigue Syndrome (EUROMENE)

Sverige
Sture Eriksson

Associated Professor

Vice chairmen

Swedish RME Association
Bo C. Bertilson MD, PhD

Research leader Bragee clinics and Musculoskeletal functions and pain

Div. Family Medicine and Primary Care, NVS Karolinska Institutet

Academic Primary Health care Center
Anders Rehnström

Specialistläkare

ME-Mottagningen

Stora Sköndal

Stockholm
Åsa Andersson

VD / Direktor

Stora Sköndal, Sverige
Sven Britton

Tidl. professor i infektionssjudomar

Karolinska Institutet

Sverige
Dr Per Julin, MD, PhD

Institution for Neurobiology, Care Sciences and Society (NVS)

Karolinska Instituttet

Senior Consultant

ME/CFS-policlinic, Neurological Rehabilitation Clinic

Stora Sköndal

Expert in SBU (Swedish Agency for Health Technology Assessment and Assessment of Social Services) review of ME/CFS:

https://www.sbu.se/en/publications/sbu-bereder/myalgic-encephalomyelitis-and-chronic-fatigue-syndrome- mecfs/
Muhammad Rizwan

MS Infection Biology

Associate Researcher

Clinical Microbiology Uppsala University Hospital, Sweden
Petter Brodin

Senior Researcher & physician

Department of pediatrics

Karolinska University Hospital
Eirini Apostolou, Ph.D

Dept. of Clin. & Exp. Med.

Division of Cell Biology

Linköping University

58185 Linköping

Sweden
Kumari Ubhayasekera (PhD)

Department of Chemistry-BMC

Uppsala University

Uppsla, Sweden
Carl-Gerhard Gottfries

Professor Emerritus of Psychiatry

Gottfries Clinic Krokslätts Torg 5,

43137 Mölndal
Wimal Ubhayasekera

Uppsala University

Uppsala, Sweeden
Björn Bragée, MD

Specialist in Pain Medicine,

Founder of ME-Center, Stockholm
NOORWEGEN
Olav Mella Department director, professor

Department of Oncology and Medical Physics

Haukeland University Hospital, Bergen, Norway

www.helse-bergen.no
Per Ole Iversen, Professor Department of Nutrition

University of Oslo,

P.O. Box 1046 Blindern, 0317 Oslo
Ola Saugstad

Professor emeritus MD, PhD, FRCPE

Professor of Pediatrics at the University of Oslo.

Director of Department of Pediatric Research

Consultant in Neonatology

Rikshospitalet, University of Oslo,

Norway
Kristian Sommerfelt

Pediatrician

MD, PhD. Professor

Haukeland University Hospital

University of Bergen

Bergen, Norway.
Tor Lea

Professor emeritus, PhD

Dept. of Chemistry, Biotechnology and Food Science

Norwegian University of Life Sciences

Ås, Norway
FINLAND
Olli Polo, MD, PhD

Specialist in Pulmonary Medicine

Expert in Sleep Medicine

Tampere University Hospital, Tampere, Finland
Markku Partinen, MD, PhD, FAAN

Professor, Speclist in Neurology, Research Director

Somnologist, ESRS, Expert in Sleep Medicine

Helsinki Sleep Clinic, Vitalmed Research Centre

Helsinki, Finland
POLEN
Dr Pawel Zalewski

Nicolaus Copernicus University in Torun Collegium Medicum in Bydgoszcz

M. Sklodowskiej-Curie 9, Poland, Bydgoszcz

EUROMENE MC Member
DUITSLAND
Carmen Scheibenborgen

Professor Dr. Med, Leiterin Immundefekt-Ambulanz

FÄ für Hämatologie, Onkologie und Fachimmunologin. Charite, Berlin
Uta Behrends Prof. Dr. med.

Pediatric hemooncologist

CFS policlinic

Children's Hospital

Technische Universitaet Muenchen

Munich
BELGIË
Dr AM Uyttersprot

Neurologist CFS

Maria Theresialaan 33/6

1800 Vilvoorde, Belgium
NEDERLAND
Prof Dr Frans C Visser , cardiologist

ME/CFS specialist

Stichting CardioZorg

Planetenweg 5, 2132HN Hoofddorp, Holland
Dr C (Linda) MC van Campen, cardiologist ME/CFS specialist

Stichting CardioZorg

Planetenweg 5

2132HN Hoofddorp, Holland
VERENIGD KONINKRIJK
Dr Luis Nacul

Clinical Associate Professor,

London School of Hygiene and Tropical Medicine,

London UK
Dr Charles Shepherd MB BS

Hon Medical Advicer

ME Association

7 Apollo Office Court

Radclife Road, Buckingham
Dr Nigel Speight

Paediatrician

Durham, UK
Derek Pheby

Visiting Professor of Epidemiology,

Buckinghamshire New University,

High Wycombe, England,

MC Member of CA15111 – European Network on Myalgic Encephalomyelitis/Chronic Fatigue Syndrome (EUROMENE).
Dr. K.N. Hng

MBChB, MRCP, PG Cert in WBME, FHEA

Author of "M.E. and Me: A Doctor's Struggle with Chronic Fatigue Syndrome"
Professor Chris P Ponting

University of Edinburgh

MRC Human Genetics Unit
Dr Sarah Myhill,

Upper Weston,

Llangunllo, Knighton,

Powys LD7 1SL

Author of the book "Diagnosis and Treatment of Chronic Fatigue Syndrome and Myalgic Encephalitis"
Prof Simon Carding

Head, Gut Microbes and Health Research Programme

Quadram Institute Bioscience,

Norwich Research Park, NR4 7UA
Nina Muirhead BA(oxon) BMBCh(oxon)

MRCS DOHNS MEd PGDipDerm

Specialty Doctor in Dermatologic Surgery

Chair of CFS/ME Research Collaborative (CMRC) Education Working Group Buckinghamshire
William Weir

Consultant Physician

London
Tom Wileman

Professor Molecular Virology

Quadram Institute Bioscience

University of East Anglia

Norwich Research Park

Norwich, NR4 7UQ
Dr Cara Tomas

Research associate,

Newcastle University,

Newcastle upon-Tyne, UK
Dr Penny Powell

Senior Lecturer in Cell and Molecular Virology

Norwich Medical School, University of East Anglia

Norwich Research Park

Norwich NR4 7TJ, UK
Dr Amolak S Bansal

Consultant in Clinical Immunology, allergy and CFS/ME

St Anthony's Hospital

Cheap, SM3 9DW,

England
Dr Ben Marsh

Consultant Neurodisability Paediatrician

Clinical Director Community Paediatrics

University Hospitals Plymouth NHS Trust

England
OOSTENRIJK
Francisco Westermeier

Institute of Biomedical Science

University of Applied Sciences, FH JOANNEUM

Graz, Austria

(CA15111) European Network on Myalgic Encephalomyelitis/Chronic Fatigue Syndrome (EUROMENE)

Management Committee: Austria
ITALIË
Professor Umberto Tirelli

Senior visiting scientist National Cancer Institute

Aviano Italy
Dr. Paolo Cornelio Brambilla

General Practitioner, Psychotherapist.

Italian delegate at European M.E. Alliance

Member of the Scientific Committee of CFS-ME ODV, Italy.
SPANJE
Dr Jose Alegre, MD; PhD

Vall d'Hebron University Hospital

ME/CFS Clinical Unit

Barcelona, Spain

Email: jalegre@vhebron.net
Dr Jesús Castro, PhD

Vall d'Hebron University Hospital

Mediterranea Research Bldg (VHIR)

ME/CFS Research Unit

Barcelona, Spain

E-mail: jesus.castro@vhir.org

ORCID: http://orcid.org/0000-0002-2481-3052
LETLAND
Uldis Berkis, asoc. prof.

Riga Stradins University

Letland
Modra Murovska, MD, PhD;

Riga Stradiņš University,

Riga, Latvia;

CA15111 Action Chair European Network on Myalgic Encephalomyelitis/Chronic Fatigue Syndrome (EUROMENE)

Letland
Zaiga Nora-Krukle, Ph.D

Senior researcher at Institute of Virology and microbiology,

Riga Stradins University

COST action CA15111, MC substitute

EATRIS coordinator of Latvia node
BULGARIJE
Assoc.Prof. Evelina Shikova

Head NRL "Herpes and Oncogenic Viruses"

National Center of Infectious and Parasitic Diseases

Sofia,

Bulgaria
ROEMENIË
Carmen-Adella Sirbu

Associate Professor of Neurology,

Titu Maiorescu University

Central Military Emergency University Hospotal, Bucharest, Romania.

MC Members of CA15111 – European Network on Myalgic Encephalomyelitis/Chronic Fatigue Syndrome (EUROMENE).
SERVIË
Sekulic Slobodan

Full research professor

MC member of CA15111

Medical Faculty Novi Sad, Serbia
VS
Ronald G. Tompkins, M.D., Sc.D.

Sumner M Redstone Professor of Surgery

Harvard Medical School

Massachusetts General Hospital

USA
Linda Tannenbaum

Founder and CEO

Open Medicine Foundation

USA
Robert D Phair PhD

Chief Science Officer

Integrative Bioinformatics Inc

Mountain View, CA

USA
Ronald W. Davis, PhD

Stanford University

Director, Stanford Genome Technology Center

Director, ME/CFS Collaborative Research Center at Stanford

Director, Open Medicine Foundation Scientific Advisory Board

USA
Wenzhong Xiao

Assistant professor of Bioinformatics

Director of the Inflammation & Metabolism Computational Center

Harvard Medical School & Massachusetts General Hospital

USA
Mady Hornig, MA, MD [4]

Associate Professor of Epidemiology

Columbia University Mailman School of Public Health

USA
Leonard A. Jason, Ph.D.

Professor of Psychology | DePaul University

Director, Center for Community Research

990 W. Fullerton Ave., Suite 3119

Chicago, Il. 60614

Telephone: 773-325-2018

Website: http://leonardjason.com/

USA
Michael VanElzakker, PhD

Research Fellow, Neuroscience & Neurotherapeutics

Harvard Medical School & Massachusetts General Hospital

Instructor, Tufts University

USA
Betsy Keller, PhD

Professor, Exercise Science

Ithaca College, Ithaca, NY

Co-Coordinator, Clinical Core

NIH-funded Collaborative Research Center for the Study of ME/CFS Cornell University, Ithaca, NY,

USA
H. Craig Heller, Professor

Biology Department

Stanford University

Stanford, CA 94305-5020 USA
Jennifer Frankovich, MD MS

Clinical Associate Professor

Pediatric Rheumatology

Stanford University

Co-Director, Stanford PANS Clinic

Director, Stanford PANS research program

USA
Mario R. Capecchi

Distinguished Professor

University of Utah School of Medicine

USA
Todd E. Davenport, PT, DPT, MPH, OCS

Professor & Program Director

University of the Pacific

Thomas J. Long School of Pharmacy & Health Sciences

Department of Physical Therapy

USA
Robert K. Naviaux, MD, PhD

Professor of Genetics

Biochemical Genetics and Metabolism

Departments of Medicine, Pediatrics, and Pathology

Co-director, The Mitochondrial and Metabolic Disease Center (MMDC)

UCSD School of Medicine

214 Dickinson St., Room C-107

San Diego, CA 92103-8467

USA
Amel Karaa, MD

Assistant Professer,

Harvard Medical School

Director, Mitochondrial Disease Program,

Massachusetts General Hospital
Lars Steinmetz, Ph.D.

Professor of Genetics, Stanford University

Co-Director, Stanford Genome Technology Center

Principal Investigator & Senior Scientist, Genome Biology Unit, EMBL

USA
J. Mark VanNess, Ph.D.

Professor – Health and Exercise Science

University of the Pacific

Stockton, CA 95211

Scientific Advisor – WorkWell Foundation, Ripon, CA

USA
Derya Unutmaz, M.D.

Professor, Jackson Laboratory for Genomic Medicine

Professor, University of Connecticut School of Medicine

Farmington, CT, 06032,

USA
Staci R. Stevens, MA

Founder, Exercise Physiologist

Workwell Foundation is a fiscally sponsored program of United Charitable

P.O. Box 1435

Ripon, CA 95366

USA
Dr. Alan R. Light, Ph.D.

Professor

Depts. of Anesthesiology and Neurobiology and Anatomy

3C 444 SOM

University of Utah

30N 1900 E.

Salt Lake City, UT 84132
Lucinda Bateman, MD

Chief Medical Director

24 South 1100 East, Suite 205

Salt Lake City, Utah 84102

P 801.359.7400 | F 801.359.7404

lbateman@batemanhornecenter.org
Maureen R. Hanson

Liberty Hyde Bailey Professor

Director, Cornell University Center for Enervating Neuroimmune Disease

Ithaca, NY, USA
Joyce Ferrone,

FNP-BC Nurse Practitioner

24 South 1100 East, Suite 205

Salt Lake City, Utah 84102, USA
Benjamin H. Natelson, MD

Director, Pain & Fatigue Study Center

Professor of Neurology

Icahn School of Medicine at Mount Sinai

New York, NY 10029, USA
Peter C. Rowe, MD

Professor of Pediatrics

Johns Hopkins University School of Medicine

Baltimore, MD 21287

USA
CANADA
Alain Moreau PhD

Director / Directeur

Interdisciplinary Canadian Collaborative Myalgic Encephalomyelitis Research Network (ICanCME)

Full Professor

Department of Stomatology, Faculty of Dentistry

Department of Biochemistry and Molecular Medicine, Faculty of Medicine

Université de Montréal

Scientific Director

Viscogliosi Laboratory in Molecular Genetics of Musculoskeletal Diseases

Sainte-Justine University Hospital Research Center,

3175 Cote-Ste-Catherine Road, Montreal, Qc, H3T 1C5, Canada
Patrick O. McGowan, PhD

Associate Professor Departments of Biological Sciences, Cell and Systems Biology, Psychology, Physiology University of Toronto SW-548,

1265 Military Trail, Toronto ON M1C1A4 Canada

www.utsc.utoronto.ca/~pmcgowan

Lab Twitter: @MethylNation
NIEUW ZEELAND
Rosamund Vallings MNZM, MBBS

Howick Health and Medical Clinic

Howick, Auckland

New Zealand
Lynette Hodges, PhD

Clinical Exercise Physiologist/Senior Lecturer in Exercise Science.

School of Sport, Exercise and Nutrition,

Massey University,

Private Bag 11-222

Palmerston North, New Zealand
Dr Eiren Sweetman

Department of Biochemistry,

University of Otago, New Zealand
Don Baken PhD, PGDipClinPsych

Registered Clinical Psychologist

Research Coordinator

Massey University

New Zealand
AUSTRALIË
Sonya Marshall-Gradisnik

Co- Director National Centre for Neuroimmunology and Emerging Diseases

Professor lmmunology, Menzies Health Institute Queensland,

Gold Coast campus,

Griffith University, QLD 4222,
Neil R. McGregor BDS, MDSc, PhD [5]

Clin. Assoc. Prof. University of Melbourne

Adj. Prof. Victoria University
Professor Donald R Staines

National Centre for Neuroimmunology and Emerging Diseases

Griffith University
Dr Brett A. Lidbury, Ph.D. FFSc (RCPA)

Associate Professor, The National Centre for Epidemiology and Population Health, RSPH, College of Health and Medicine,

The Australian National University

Canberra ACT 2601 Australia.

W: http://nceph.anu.edu.au/about-us/people/brett-lidbury

T: 02-6125 7875
Paul Fisher

Professor of Microbiology,

La Trobe University,

VIC 3086,
Leighton Barnden

Medical scientist,

National Centre for Neuroimmunology and Emerging Diseases,

Menzies Health Institute Queensland, Griffith University
___________________________
[1] IOM-rapport, 2015
[2] https://www.gezondheidsraad.nl/en/task-and-procedure/areas-of-activity/optimale-gezondheidszorg/mecfs
[3] https://bmcpsychology.biomedcentral.com/articles/10.1186/s40359-018-0218-3
[4] Er is zeker en vast bewijs dat zulke behandelingen (CGT/GET) niet alleen ineffectief zijn, maar in feite zelfs schadelijk zijn voor patiënten. (Davenport TE et al. Checking our blind spots: current status of research evidence summaries in ME/CFS.Br J Sports Med 2019;53:1198. doi: 10.1136/bjsports-2018-099553)
[5] Postexertionele malaise is geassocieerd met veranderingen in de glycolyse en de acetylering in ME/cvs patiënten. Deze veranderingen zijn consistent met een staat van hypo-acetylatie en deacetylatie in controlerende cellulaire enzymatische processen. Goed opgezet onderzoek dat deze belangrijke factoren evalueert is gerechtvaardigd. (McGregor Neil R. et al: Post-Exertional Malaise Is Associated with Hypermetabolism, Hypoacetylation and Purine Metabolism Deregulation in ME/CFS Cases https://www.mdpi.com/2075-4418/9/3/70)

© David Tuller voor Virology Blog. Vertaling Al, redactie Abby & Zuiderzon, ME-gids.
---
Lees ook